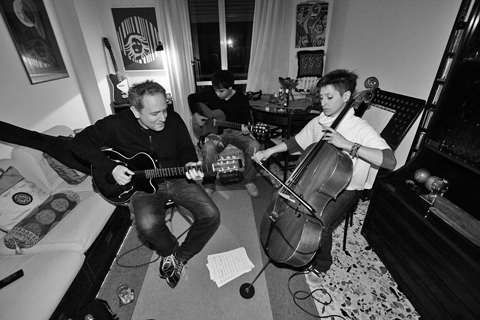 Max Maffia and The Empty Daybox in concerto
a Salerno giovedì 1/12/2011 ore 21 al Capogiro.
Questo è il post per invitarvi al concerto che faremo giovedì Primo Dicembre 2010 al Capogiro, locale sito in P.zza Sant'Agostino a Salerno. Speriamo di vedervi in tanti. Presenteremo i brani del cd "Happiness is a tree" che si spera sia in uscita per Natale 2011 (ho messo l'anno così non lasciamo spazio alle battute) ed una serie di altri brani inediti.
La band è composta da:
Max Maffia: chitarra
Daniela Lunelli: violoncello
Valerio Valiante: chitarra
Ecco i link all'evento ed alle pagine interessate:
http://www.maxmaffia.it – Sito di Max Maffia
http://www.facebook.com/event.php?eid=121715911274422 – Evento su Facebook